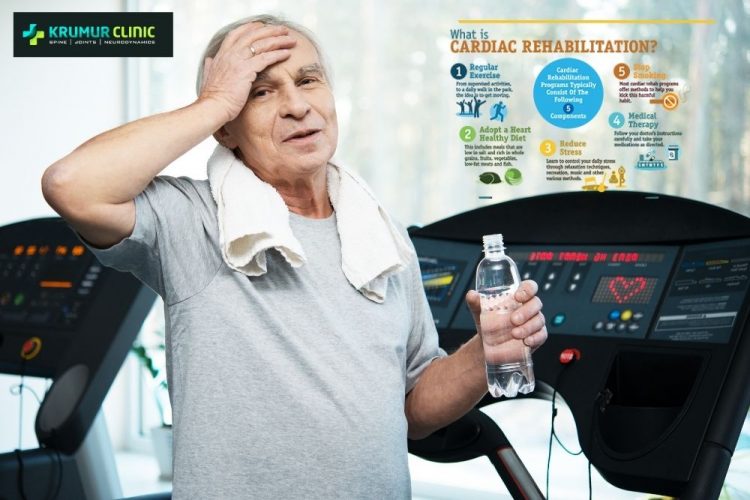 The best physiotherapy clinic in pune – How do you identify one?
Looking for a physiotherapy solution for your back pain or wanting to identify the best physiotherapy clinic in Pune is not an easy choice at all.
Let's help you identify the key factors that define a clinic with great treatment solutions suited for your needs.
Firstly, you should know that physiotherapy is a branch of healthcare that deals with rehabilitation to cure injuries or physical impairments.
PRE-HAB/ PRE-REHABILITATION
Can physiotherapy help me avoid Surgery?
In a lot of cases absolutely it can!
Today, physiotherapy is not an afterthought or a post-operative treatment programme that your surgeon recommends. It is increasingly becoming preventative healthcare.
Most of us know the value of rehabilitation following a surgery, such as a joint replacement, and how it restores physical strength and function. What may be less familiar is the concept of rehabilitation prior to the need for a surgery, or "Prehabilitation,".
Prehabilitation, or pre-hab for short, is an exercise program that focuses on decreasing the risk of injury. It's based on the idea that improving strength, flexibility and motor control in the areas most vulnerable to injuries can keep you from getting hurt.
Having a sports physio near you or probably, a sports injury physio near you, is not a luxury any more. A modern-day physiotherapy clinic should be able to recommend Prehab programmes aimed at preventive healing and long-term Pain Management.
Typical Prehab & Treatment Programmes at Krumur Clinic
Pain Management for Back & Neck pain due to poor posture, Muscular imbalances and deeper musculoskeletal issues.
Joints, bones, ligaments, muscles problems. These include after-effects of amputation or even arthritis.
Issues connected to complex joints like the Shoulder, Knee, Hip & Pelvic conditions
Loss of mobility due to any trauma and also
Pain, stiffness or loss of muscle strength.
Looking for a physiotherapy specialist in Pune
Before you decide on a specific type of physiotherapist, it is important to get a clear understanding whether you need a general physio or a specialist.
So who is a physiotherapy specialist?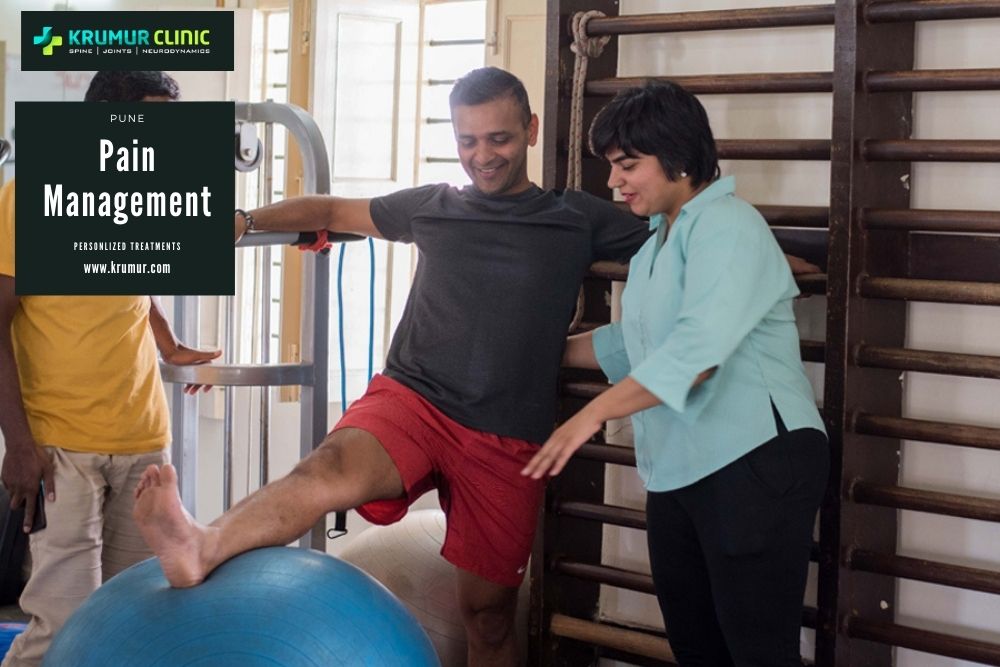 An individual who has gone through extra tertiary education and work in domains specific to treatment for conditions like Cardio Respiratory, Pediatrics, Sports injury, Women's health, Neuro& Stroke, Vestibular/ Vertigo are considered to be a physiotherapist specialist.
You can conduct a specific online search for terms like "Prehab", "Physiotherapist for Injury Rehabilitation", "Physiotherapy for Stroke, "Physiotherapy for Cardiac Arrest" and so on as well.
Physiotherapy for Sport Injuries
Sports injuries are different from regular injuries and mainly affect an athlete. Sports injuries happen while participating in sports, training and or exercises. Overtraining, lack of conditioning, and inappropriate technique of performing a certain task leads to sport injuries.
Neglecting to warm up prior to exercising or playing any physical sports also increases the risk of injuries. Although, sports injuries are mainly found in athletes involved with any form of physical sports, there are another species of athletes – the weekend athletes (engaging in sports only during weekend).
These kinds of "athletes" are actually more prone to such injuries, owing to their sedentary work week and the sudden weekend physical exploits that are bound to take its toll on their bodies.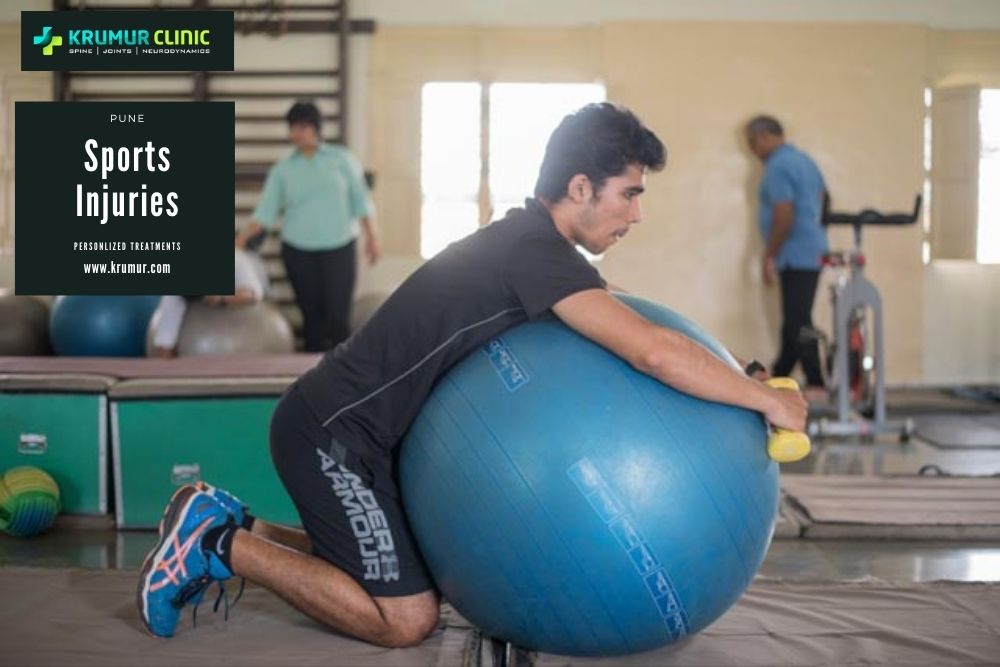 Sports injury treatments are better dealt with the help of sports physiotherapy. A Sports physiotherapist helps the athletes in making recovery and also provides some education on the prevention of further injuries. Sports physiotherapists have sports specific knowledge and as such are better apt in helping the athletes make rapid recovery.
Physiotherapy for Prehab
Prehab focuses on the biomechanical issues that predispose individuals or athletes to injuries. A physical therapist, athletic trainer or strength coach will evaluate your biomechanics, looking for weaknesses that make you vulnerable to injuries and suggest a program to correct the issues. ACL tears, for example, are most common when the quadriceps muscles are stronger than the hamstrings and glutes. Exercises to build the weak muscles and balance strength between the front and back of the legs can protect the ACL.
There is no one-size-fits all prehab program. The recommendations are based on your body and your sport.
Physiotherapy for Stroke and Neuro Rehab
Most stroke victims find that not only their life, but also the lives of their near and dear ones have changed in a drastic manner. Neuro-Rehabilitationisa type of physical therapy that helps you recoverabilities that were lost during a stroke. Successful neuro-rehabilitation has managed to help patients reclaim their previous quality in life and also the movement.
Cardiac Rehab
CR programs that are led by physiotherapy can be clinically effective in reducing the mortality, improving quality of life and also the health of the patient. This can reduce the number of hospital re-admissions and the length of hospital stay.  Many of these programs provide self-management of the condition and you can return to work.
Physiotherapy for Treatment of Arthritis
Physiotherapy is a significant part of the treatment programme for arthritis. A pain due to arthritis is crippling and can take a toll on your day-to-day routine. This can get you into a depression as there is no known cure for it. All you need to do is take the right medications and manage the pain. Physiotherapy for arthritis can bring down the level of pain and ensure joint mobility.
The physiotherapist offers you different treatments that include massages, exercises, walking aids and electrotherapy.
Can Physiotherapy cure Rheumatoid Arthritis?
This is one question most of the RA patients would like an answer to. The answer is 'NO'. This is an incurable, autoimmune disease that is progressive and can lead to joint damage and deformation in the long run. This can also shorten life expectancy. The right medication and physiotherapy helps you in managing this disease and your suffering.
What is the best exercise for Arthritis?
As known, there are different types of arthritis. The exercise that works best depends on the type of arthritis you have. A specialized physiotherapist can help and guide you on the best type of exercise for arthritis.
Arthritis treatment at Krumur Clinic
Physiotherapy Treatment for Back Pain
Back pain is one pain that can be termed as 'intolerable'. Besides the many medications taken to ease this pain, physiotherapy is one solution that can help you get comfortable. This can also bring down the risk of recurring back pain. So, physiotherapy is good for back pain.
Back pain treatment at Krumur Clinic
Myofascial releases for back pain
Which Physiotherapy is best for Back Pain?
Many treatment options for back pain can be tailored to an individual's needs. Treatments include care administered at home, medicinal remedies, alternative care, or even surgery.
Depending on the patient's diagnosis, some treatments may be more effective than others. Many people find that a combination of treatments is best.
Self-Care for Low Back Pain
Basic remedies applied at home can be effective for treating mild or acute pain from muscle strain, as well as reducing the effects of chronic, severe pain.
Short rest period
Many episodes of lower back pain can be improved by briefly avoiding strenuous activity. It is not advised to rest for more than a few days, as too much inactivity can make healing more difficult.
Activity modification
One variant of resting is to stay active but avoid activities and positions that aggravate the pain. For example, if long periods of sitting in a car or at a desk make the pain worse, then set a timer to get up every 20 minutes and walk around or gently stretch. If standing makes the pain worse, avoid chores that require standing such as washing dishes at the sink. Avoiding, or minimizing, activities and positions that worsen the pain will help prevent or reduce painful back spasms and allow for a better healing environment.
You should know that restricted Hip Mobility is a significant reason for various problems of the Hip, Lumbar Spine and your Lower Extremity.
Can physical therapy worsen back pain? This is one of the most common questions asked by many patients. Physical therapy needs to hurt is a myth. You need to believe that this experience can be enjoyable if you choose a qualified and experienced physiotherapist.
It is more likely that your injuries might worsen and the discomfort be prolonged if you avoid going to a physiotherapist.
How does a Physiotherapist treat Back Pain?
A qualified physiotherapist can diagnose the exact cause of the back pain before deciding on any treatment plan. They assess complete and go through your medical history before deciding on any lie of treatment.
Most often manual therapy such as spinal mobilization/manipulation and massage are used to alleviate the symptoms and help in getting some relief.
To put it in short, physiotherapy can help in managing multiple ailments. This can help you avoid surgery and also recover from a stroke. Not many are aware that physiotherapy is also helpful in managing diabetes and other issues related to age. You need to know that physiotherapy is suitable for all ages.
Physiotherapy Treatments for Spine Problems
Physical therapy is often considered as one of the best treatment for the spine. This offers multiple benefits and has long lasting effects.
Decrease in Pain
Any problem with the spine can be crippling. In physiotherapy, the therapist looks at your gait. That is, the way you run or walk. They also consider how you sit and lie down. They then advise on the right exercise that can decrease the pain caused by your movements. A therapist might also use electrical stimulation if required.
Personalised Care
A physiotherapist does not apply the 'one-size-fits-all' attitude. The professional takes into account your age, body type, medical conditions, lifestyle and more. They also take into account how you respond to the different movements.
Restore Mobility
Physiotherapists not only treat pain but also diagnose the root cause of the problem. For example, the therapist works on getting the back more flexible if the lower back is stiff. The therapist advises on strengthening if your lower back is weak.
Eliminate Need of Surgery
With a well qualified and experienced physiotherapist, you need to plan on surgery only as the last resort. Most often, spine and back problems can be sorted out with physiotherapy.
Reduces the Risks for fall
If you have a degenerative disease or a poor posture, there is an increase in the risk for falling. A therapist can work out a plan for improving your balance and also coordination.
Reduces the Risk of further Injury
If you are required to repeat certain movements due to your athletic activity or job duties, the therapist takes into account these movements and advises on recovery stretches to eliminate the risk of future back injuries.
Read More