Chiropractic therapy at Krumur Clinic
At Krumur Clinic, we are a physiotherapy clinic and chiropractic therapy center in pune providing effective treatment for acute low back pain conditions as well as many other spine & Joint related pain conditions.
We use chiropractic techniques, traditional physiotherapy as well as conventional medical treatments for pain relief options for pain in muscles, joints, bones, and connective tissue, such as cartilage, ligaments, and tendons.
Benefits of Chiropractic Adjustments
Chiropractic therapy is a popular addition to physical therapy treatments.
It improves joint mobility, function, and health.
Makes tight muscles loose and loose muscles tight and also improves the contractibility (thereby strength) of the muscle.
Reduces degeneration of the joints and connective tissues (arthritis).
Improves blood circulation by getting stagnant blood out and bringing new blood in.
Strengthens the immune system.
Calms a hyperactive mind and energizes a depressed mind.
Decreases length of labor and associated back pain.
Improves athletic performance(for ANY sport).
---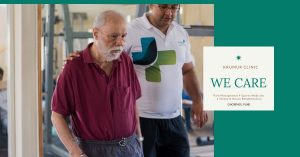 How does chiropractic therapy work?
Chiropractic therapy is an effective and painless way of manipulating the spine, joints and other musculoskeletal segments in order to re-align the spine as to improve the posture of an individual.
It is an effective solution for postural problems and other discomforts, but only if performed by professionals such as our team. This therapy helps in re-alignment, but for long term results working on your body with effective physiotherapy exercises would deem fruitful.
Why Us
At Krumur Clinic, chiropractic therapy is one of our many solutions including conventional medicine and Physiotherapy. We believe that these solutions definitely give patients a temporary pain relief but in case of long term results, it is very important to follow our recommended programmes protocols for best results.
The typical conditions we work with at Krumur Clinic include back pain, knee pain, postural imbalance, joint dislocation, cuff rotation problems, mobility problems, cervical spine, lumbar spine etc.
We provide a holistic care for your problem (we treat the person, not just the injury ).
We treat the root cause of your problem.
We give you the best care for your problem.