Will I Come Back Again
Today was our first summit attempt of the expedition. We had started from the summit camp at around 4 AM & had trekked for about 9 hrs. It was a chilly, windy afternoon with blizzards now & then. We had been walking breathlessly, one step, one breath for the last few hrs with intermittent rest.
8 of us roped up, tapping feet in unison creating a musical ripple in the Himalayas. There was silence in the air but noise in the mind. Each one of us thinking differently, trying to take our minds away from perceiving tiredness.

For me, it was one of the best days of high spirits, very high energy & excellent fitness more so, as the peak was just about 300 meters away! My rope-mate perceived differently!

"I can't go further"…He announced!
I didn't wish to believe my ears. No amount of persuasion, counseling, encouragement or flattery worked as he probably had been doing the same to himself for quite sometime.
He wouldn't budge!
It meant, one of us (out of 7), would have to sacrifice his further climb. Everyone was looking at one another & quite naturally nobody wanted to give up. He, an officer, was only mentally exhausted, I as a Doctor and experienced climber tried convincing him in vain.
Not willing to move further, the onus fell upon me as the doctor to stay back while the others continued towards the summit.
Disappointed, but putting up a brave face, I decided to sacrifice the summit attempt even though we were just 300 meters away. Probably God has his own ways. He had some other task for me, rather both of us.
Here we were, 2 officers with cold cups of tea brewed in freezing tempratures waiting for the summit party to return. It had grown to be a Whiteout. The wait felt eternal and we were really worried about the safety of the summiters. The snow and the blizzard had already wiped away all our markers and our way back was already looking difficult
Having summited, the group was back by about 4 PM. While we were happy for them, they didn't look all that happy, possibly the dread of the difficult return journey must have played in their minds.
Our next challenge – getting back to Summit camp!.
Standing at the top there was a total loss of sense of direction. It was like getting lost in sand dunes in a desert. We discussed our options, in duress,. The summit camp suddenly felt like a distant dream, a very bleak possibility. That meant a very high probability of freezing to death after exhaustion. I firmly announced that no matter what, We have to keep losing height & hope to get some kind of shelter & may be if we are lucky hit the summit camp.
We started our descent in a rough direction that we felt was the most probable one. The descent was scary and we were blinded by the whiteout. 4 of the summiters were totally exhausted and on the verge of giving up. We were all roped up. One member would slip, fall & slide taking two others with him & then we all would try to arrest the slide by hitting the ice axe on the ice. This happened many a times.
With crevasses around, one slip & that would be the end of one or more of us.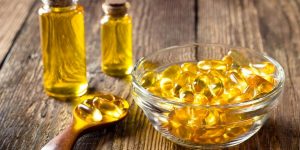 Omega 3 Fatty Acids are Essential Nutrients needed by the body. There are several Omega 3 health benefits – Joint Health, Fight Inflammation Reduction, Mental Health, Skin Health. Essentially made of DHA & EPA.
Read More »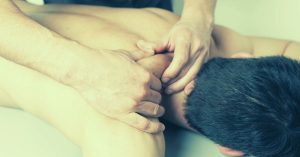 Simple massages are good for de stressing your body, you however need Myofascial releases for trigger points which form knots in your body. Know more about the Myofascia Network & Myofascial Pain
Read More »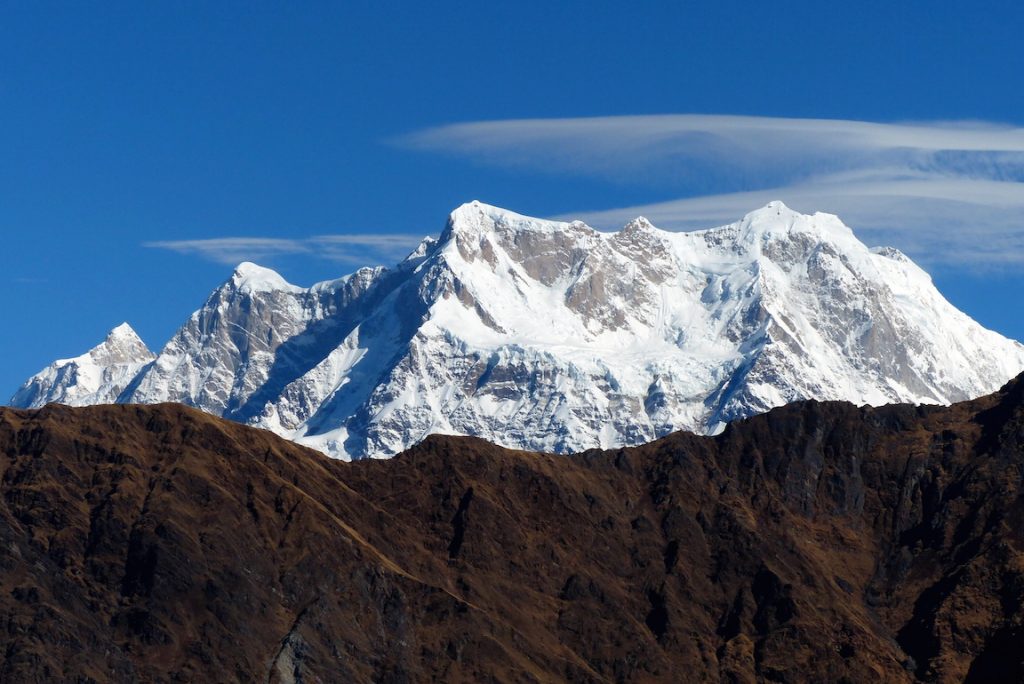 Falling temperature, wind velocity & some of us having visual hallucinations were adding fuel to the fire (oh, how i wished we had actual fuel for fire). I sometime saw a Route, a Rescue team & what not. So did many others. By around 8- 8:30 PM, we had to call it a day because of sickness of some members & fear of a dreadful accident. We were next to the Ice wall. Two of us Officers were better off compared to the rest, as we had rested. So, we along with others who were relatively fit, dug small caves for two people to fit in to take shelter from breeze & preserve body warmth of each other. We wore everything available, put our feet inside the rucksack but all that was to be interspersed with walking. No one was allowed to sleep. We kept on calling out everyone's name. I gave emergency medicines which was more of a psychotherapy.
It was a long night and the first light of dawn was probably the most beautiful morning of my life. The view of the tent of the camp, now in clear weather was so rejuvenating. As we reached back, our hallucination turned into reality.
A rescue team was coming too. An instructor from HMI, a Sherpa, Mr Nima Norbu who had served with me in HMI, hugged me & burst into tears.
He was known to be an emotionless man!
As I was heading back from the expedition alone due to some commitment in my unit, I had a lot of time to think & rethink – "Will I ever come back again after such ventures? The trauma I faced was slowly healing. But the music of the flowing stream, the cool mist, clean air, ever changing fauna & flora as I kept loosing height were slowly replacing my trauma with a sense of accomplishment!
It was a few more days before I realized that it was not just the peak, love for the mountains, beauty of nature, living with one's ownself, a break from the hustle & bustle of urban life or even the camaraderie that made me want to go back.

The feeling and yearning to climb again is inexplicable and worth all the risk in the world.
– COL. (Dr.) AK MEHTA, Sports Medicine