Covid Recovery – 14 Days Diet Plan
As countries are taking stronger measures to contain the spread of COVID-19, self-quarantine is becoming the norm and Healthy individuals, as well as those showing acute respiratory disease symptoms, are being requested to stay at home.
What you eat and drink during this period will play a huge role in boosting your immune system and that, in turn, will determine how quickly you're able to get back on your feet. Read our Post on Post Covid Recovery – Breathing Techniques
A proper recovery diet for COVID-19 patients should include the following categories of nutrition – Protein, Iron, Zinc, Vitamin D, and Vitamin B-rich foods. Have food items that are super nutritious and good for your lungs and heart health.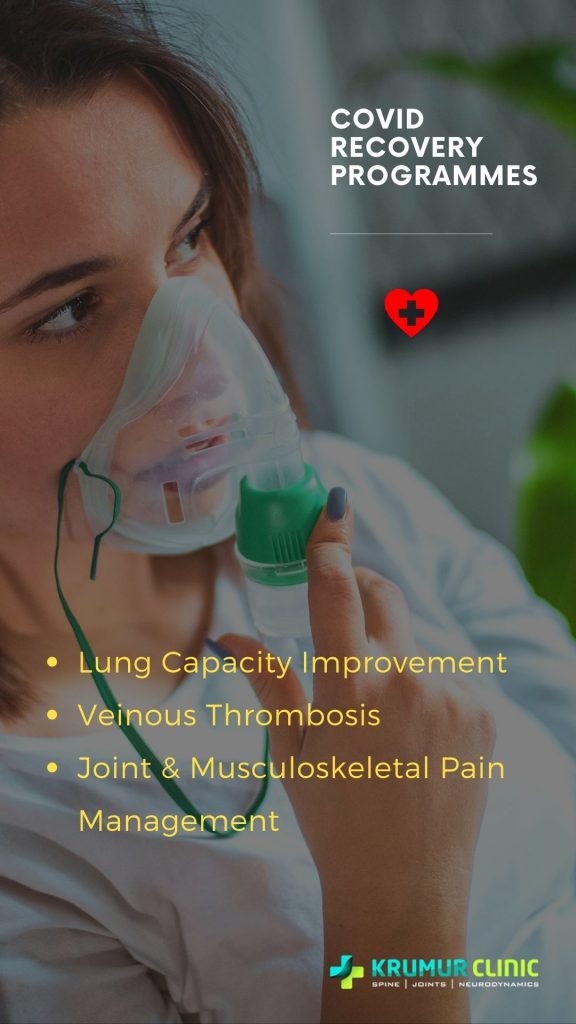 GENERAL GUIDELINES
7-8 hours of sleep at Night
Regulated meal times.
30 mins of exercise everyday
Hot, Home cooked meals provide the best variety of nutrients required for immunity
Calories:Your body has been drained of energy, so calorie-dense foods are what you need to get your energy levels back up. Include rice, potatoes, bread, pasta, whole grains and cereals in your diet, but avoid foods with empty calories – like all types of junk food.
Protein:You can't start feeling better without these building blocks of life, so eat more protein-rich foods to get 60-90g of this nutrient every day. Add as many whole grains, lentils, legumes, dairy products, soy products, nuts and seeds as you can in your diet. If you're non-vegetarian, then have plenty of chicken and eggs as well as fish.
Fruits & Veggies:Fresh fruits and vegetables are great sources of dietary fibre, folate, vitamins, minerals and antioxidants. Include everything from apples and bananas to gourds and green leafy vegetables in your diet.
Immune Boosters:Fruits, vegetables, herbs and some spices have immense immune-boosting qualities because they're packed with phytochemicals and bioactive compounds. Add these to your diet and drink immune-boosting herbal drinks like kadha, turmeric milk, green tea, herbal tea, etc.
Fluids:Infections can dehydrate the body, so it's important to rehydrate when you're recovering. Drink 8-10 glasses of water every day, and make broths, soups, and other drinks a part of your daily diet.
Here is a detailed diet chart that can help you keep a check on your eating habits during the 14-day long quarantine. 
Meal
Option 1
Option 2
MEAL 1
(7 AM)
4 soaked almonds + 4 soaked black raisins
MEAL 2
(8 AM – 10 AM)
1 whole Egg Omelette/ Boiled Egg + 1 Bread Slice + 1 Orange/sweet lime
2 Dosa/ 3 Idlis with coconut chutney + 4 slices pineapple/ 100g pomegranate or papaya
MEAL 3
(11 AM)
Fistful Roasted mixed nuts (5 almonds, 2 walnuts, 4 Pista, 2 cashew) + 1 Lemon Juice
Rasam With Pepper
MEAL 4
(1:00 PM)
Dal Khichdi + Potato Subji
1 bowl rice + 1 bowl chicken/fish curry (with 3 medium sized pc of meat) + 100g grated carrot /cucumber
MEAL 5
(4:00 PM)
1 cup ginger tea or lemon grass tea + fistful roasted chana
1 cup hot ginger + elaichi + honey kadha + 1 cup roasted makhana
MEAL 6
(6:00 PM)
Rasam With Pepper
1 cup Tomato/Broccolli soup
MEAL 7
(8:00 PM)
2 wheat Phulka + 100g paneer Bhurji + 100g grated carrot salad
1 cup rice + 100g chicken curry + 100g cabbage capsicum salad
MEAL 8
(9:30 PM)
150ml milk with 1 tsp haldi
Meal
Option 1
Option 2
MEAL 1
(7 AM)
4 soaked almonds + 4 soaked black raisins
1 Apple/Pear/ Banana
MEAL 2
(8 AM – 10 AM)
1 whole egg Omlette + 1 palm sized wheat chapati + 1 mango/orange/sweet lime
2 Dosa/ 3 Idlis with coconut chutney + 4 slices pineapple/ 100g pomegranate or papaya
MEAL 3
(11 AM)
Fistful roasted mixed nuts (5 almonds, 2 walnuts, 4 pista, 2 cashew) or 2 small mixed nuts ladoo made with dates
1 glass green smoothie Recipe- 15 ambat chukka/karadai or chavli leaves + 1 fruit (apple/guava/pear) + 10 mint leaves + 1 betel leaf + 10 tulsi leaves + ½ lemon + pinch of black pepper + pinch of cinnamon + pinch of rock salt
MEAL 4
(1:00 PM)
2 wheat chapati or 1 medium cup rice + 1 cup palak paneer/ moong dal methi + 150g curd
1 medium red rice + 1 bowl chicken/fish curry (with 3 medium sized pc of meat) + 100g grated carrot /cucumber
MEAL 5
(4:00 PM)
1 cup ginger tea or lemon grass tea + fistful roasted chana
1 cup hot ginger + elaichi + honey kadha + 1 cup roasted makhana
MEAL 6
(6:00 PM)
1 glass Kokam sherbet/ Rasam With Pepper
1 cup Tomato/Broccolli soup
MEAL 7
(8:00 PM)
2 wheat Phulka + 100g paneer Bhurji + 100g grated carrot salad
1 cup rice + 100g chicken curry + 100g cabbage capsicum salad
MEAL 8
(9:30 PM)
150ml milk with 1 tsp haldi
A few of our recent posts that may be useful