Dr. SANMATHI KARAN
03 SEP 2021
| Sequence | Exercise | Hold Time | Reps |
| --- | --- | --- | --- |
| 1 | Rolling - Trapezius | 1- 2 Mins | 3 Reps X 1 Set |
| 2 | Rolling - Pectorals | 1- 2 Mins | 3 Reps X 1 Set |
| 3 | Rolling - Deltoid | 1- 2 Mins | 3 Reps X 1 Set |
| 4 | Rolling - Subscapularis | 1- 2 Mins | 3 Reps X 1 Set |
| 5 | Oil Releases - Front Neck | 1- 2 Mins | 1 -2 Sets |
| 6 | Oil Releases - Back Neck | 1- 2 Mins | 1-2 Sets |
| 7 | Self Releases - 1 | XX | 3-5 Reps X 1 Set |
| 8 | Self Releases - 2 | XX | 3-5 Reps X 1 Set |
| 9 | Lateral Flexor Stretch | 10 Secs | 10 Reps X 2 Sets |
| 10 | Scalene Stretch | 10 Secs | 10 Reps X 2 Sets |
| 11 | Chin Tuck - Sitting | 5 - 10 Secs | 10 Reps X 2 Sets |
| 12 | Chin Tuck - Lying | 5 - 10 Secs | 10 Reps X 2 Sets |
| 13 | Chin Tuck - Theraband | 5 - 10 Secs | 10 Reps X 2 Sets |
| 14 | Chin Tuck - Quadruped with Theraband | 5 - 10 Secs | 10 Reps X 2 Sets |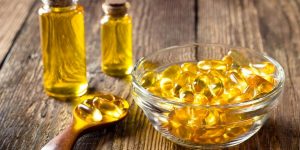 Omega 3 Fatty Acids are Essential Nutrients needed by the body. There are several Omega 3 health benefits – Joint Health, Fight Inflammation Reduction, Mental Health, Skin Health. Essentially made of DHA & EPA.
Read More »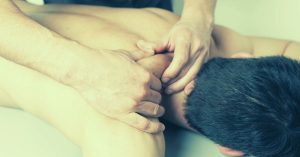 Simple massages are good for de stressing your body, you however need Myofascial releases for trigger points which form knots in your body. Know more about the Myofascia Network & Myofascial Pain
Read More »
First try Exercise Based Rehabilitation or physical Medicine. If physiotherapy and exercise rehab eliminates your pain or helps you heal from injury, there may be no need for a surgery.
Read More »