Mr. Harshad Kulkarni
12 OCT 2021
| Sequence | Exercise | Hold Time | Reps |
| --- | --- | --- | --- |
| 1 | Swiss Ball Knee Extension | 10 Seconds | 10 Reps X 2 Sets |
| 2 | Swiss Ball Front Knee Press | | 10 Reps X 2 Sets |
| 3 | Knee Extension with Sandbag | | 10 Reps X 2 Sets |
| 4 | Knee Extension with Tibial Rotation | | 10 Reps X 2 Sets |
| 5 | Hamstrings Curls | | 10 Reps X 2 Sets |
| 6 | Hamstrings Curls on Swiss Ball | 1- 2 Mins | 10 Reps X 2 Sets |
| 7 | Ankle Dorsiflexion | 10 Seconds | 10 Reps X 2 Sets |
| 8 | Foot Intrinsic Muscle Strengthening | 1 Min | 10 Reps X 2 Sets |
| 9 | Calf Raises | | 10 Reps X 2 Sets |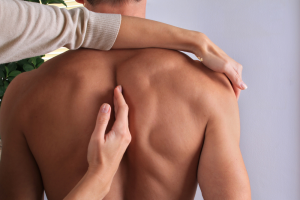 Physiotherapy Clinic & Chiropractic therapy centre in Pune – Meet our Sports Physios, Chiropractors, Nutritionists. We are one of the most advanced chiropractic clinics and carry the latest chiropractic equipment which helps our doctors diagnose and treat back pains, spinal problems, neck pains and other joint disorders.
Read More »
Physiotherapy Benefits: Physiotherapy, today is a form of preventive medicine and not just a post operative solution. Physiotherapy treatments help people to restore, and maximize
Read More »
Looking for the Best Physiotherapy clinic in Pune – Your search for a Sports Physio near you ends here. Work with the finest Physiotherapy specialists in Pune.
Read More »