What is the Periodization Report?
Periodization is a treatment design technique that focuses on specific goals to be achieved in the medium to long-term.
At Krumur Clinic, we create a periodization report for each patient which focusses on individual goals for a 3 month period. Over the 3 month period we modify variations of exercise intensity, volume, frequency, and specificity within certain training periods or cycles.
Periodization Cycles 
At Krumur Clinic, we use the following principles
Microcycle – training period/cycle lasting 2 week. The shortest training cycle where most of the exercise variation takes place. Focus is on daily or weekly training variations.
Mesocycle – training period/cycle lasting 3 months. Usually depends on goals, but programming goals vary each mesocycle to help optimize healing and development.
Some of our recent articles on Wellness & Healthcare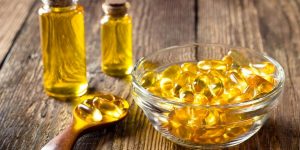 Omega 3 Fatty Acids are Essential Nutrients needed by the body. There are several Omega 3 health benefits – Joint Health, Fight Inflammation Reduction, Mental Health, Skin Health. Essentially made of DHA & EPA.
Read More »